Atomic Heart is an upcoming action-adventure game developed by Mundfish and published by Focus Entertainment and 4Divinity. It was first announced in May 2018 and is set in an alternate version of the Soviet Union during the Cold War era. The player takes control of special forces operative called "Special Agent P-3", to keep the situation at facility 3826 from deteriorating. Atomic Heart is played from a first-person perspective and features several stealth and combat mechanics. It also includes several RPG elements, such as character customization and inventory management. If you are looking for a game with an intriguing plot and unique gameplay mechanics, then Atomic Heart is one to keep an eye on!
When is Atomic Heart Coming Out, and Where to Get It?
Fight against rebellious robots in a unique dystopian world. #AtomicHeart will be available February 21, 2023 on Consoles and PC

— Focus Entertainment (@Focus_entmt) February 2, 2023
Atomic Heart is all set to release on February 21, 2023, on PlayStation 5, PlayStation 4, Xbox One, Xbox Series X and Series S, and PC via Steam. It can be pre-ordered through various online services, including the PlayStation Store, Xbox Live, and Steam. It will also be available for purchase in stores once it is released. Players who pre-order the game will also receive bonuses for that edition.
Atomic Heart Pre-order Rewards
Here are the bonus rewards you will receive after pre-ordering Atomic Heart:
Standard Edition Rewards
Gold Edition Rewards
Swede Skin

Electro Skin

Glove Skin

DLC x4
Premium Edition Rewards
Swede Skin

Electro Skin

Glove Skin

DLC x4

AK Skin

Zvezdochika Skin

Digital Art Book
What is the Atomic Heart Price?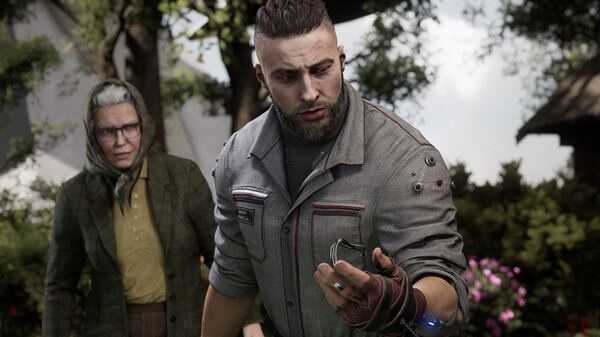 As noted above, Atomic Heart will be available in three different editions, namely Standard Edition, Gold Edition, and Premium Edition. Atomic Heart Standard Edition will cost you $59.99, Gold Edition will cost you $89.99, and Premium Edition will cost you $99.99. However, the game may have different prices depending on the region. Fans who pre-order Atomic Heart will get bonuses and discounts, so pre-ordering the game could end up being cheaper than buying it after its release. It is important to note that the price may change when it is officially released, so it is best to stay up-to-date with Atomic Heart's progress to get the best price.
That's all you need to know about the upcoming release of Atomic Heart and where you can get it. I hope you find this guide helpful. If you have any questions, comment below and let us know!
Atomic Heart is an FPP game available on PlayStation 4, PlayStation 5, Xbox One, Xbox Series X/S, and PC platforms.